Weekly Web Round-Up: Super Bowl Edition
Are you ready for some football?! We are, and even though our teams aren't battling it out this year, we're pumped to watch the action on the gridiron. This week's web round-up includes the 49ers and Ravens' littlest fans, an inspirational message from Kid President, a football player surprising his biggest fan, and ways to make your Super Bowl party kid-friendly.
Huffington Post Parents always compiles some really great themed slideshows. This week they've asked readers to submit pictures of the littlest 49ers and Ravens fans, including this little girl, who looks like she couldn't be any happier, with Poe, the Ravens' mascot.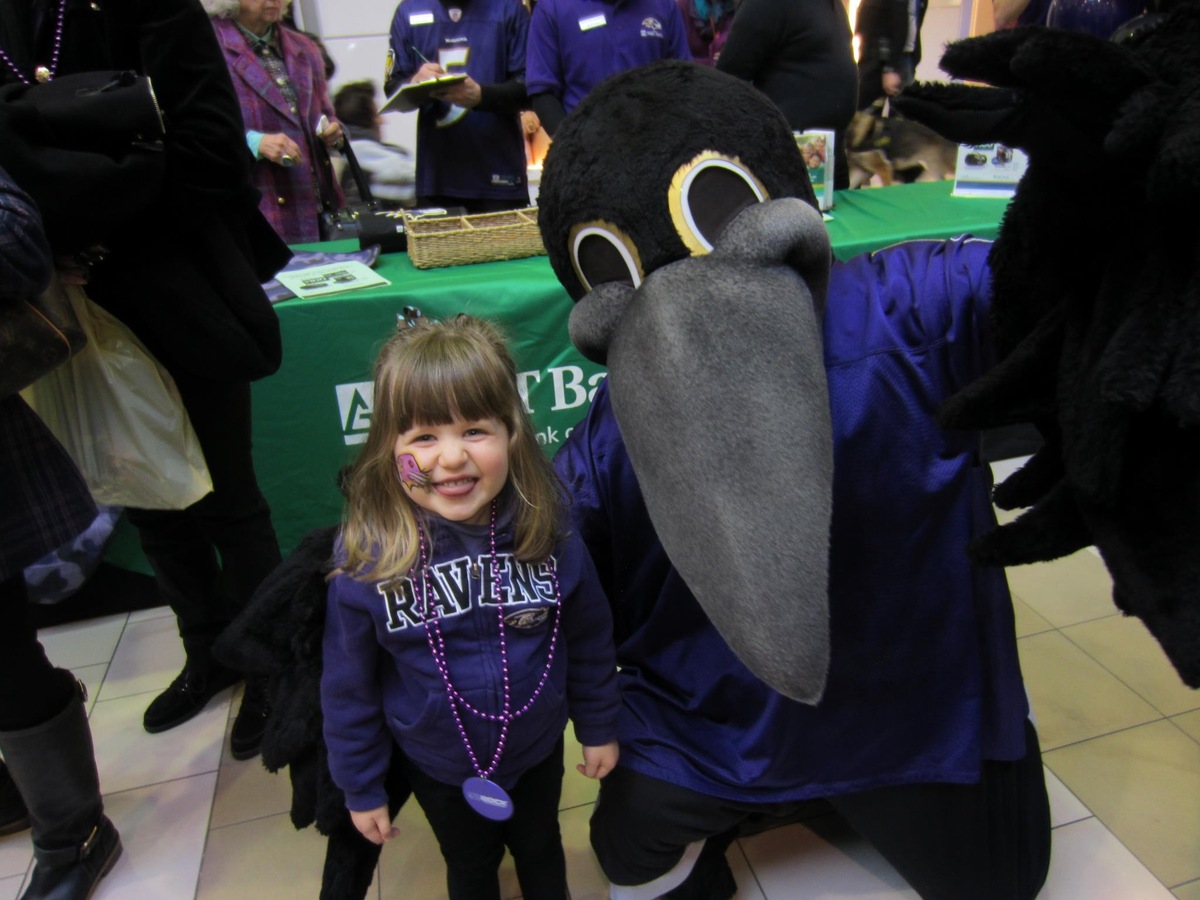 We first introduced you to Kid President in July and now that this video is making its rounds on Facebook, it's safe to say that Kid President is a success. We know this video isn't really about football, but Kid President plays with a football in the video. That counts, right?
J.J. Watt, a defensive end for the Houston Texans, took to his Twitter to find the little girl in this video. The 6-year-old is upset because she's too young to marry Watt.
Does anyone happen to know this cute little girl? We have to find her and turn those tears into a smile.m.youtube.com/watch?v=938Scd…

— JJ Watt (@JJWatt) January 28, 2013

 
Well, he found the girl and asked her to be his wife for a day. How cute!
 
Thanks to your help, we found 6-year-old Breanna and she said yes to being my pretend wife for the day… twitter.com/JJWatt/status/…

— JJ Watt (@JJWatt) January 30, 2013
What better way to celebrate the Super Bowl than with a party for your family and friends? We've gathered some great ways for you to make your party kid-friendly, from snacks to making sure the kids aren't bored if they're not that into the game. Babble shares 8 Awesome Ways to Include the Kids, She Knows Parenting shared 4 Super Bowl Crafts for Kids, and we've shared safety tips for a successful party, fun activities to do with the kids, and some healthy, family-friendly snacks for the big game.